About Titan Lightweight Offshore Modules
Titan Offshore Modules offers one of the most globally diverse fleets of accommodation, workspace and offshore service modules of any supplier in the industry.

Our offshore accommodation modules offers a variety of distinct designs as required by the respective markets we serve. The modules are Lloyds Register A60 classed as a total module suitable for Safe Area to Hazardous Zone I & II, DNV 2.7-2 Certified, overpressurized cabin, Lightweight Steel Design, Stackable and linkable modules ranging from 15FT to 40 FT servable in the Oil and Gas, Wind and Maritime Industry.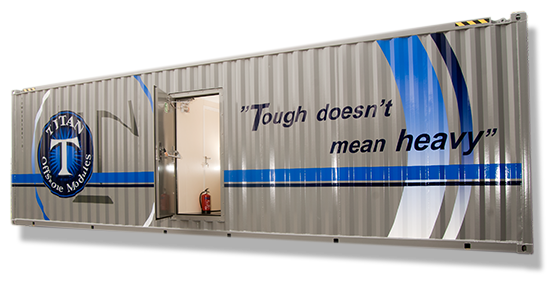 Titan Offshore Modules meets the increasing need for high quality, flexible, highly conveyable accommodation modules in marine and offshore environments. The company's philosophy couldn't be simpler – provide the world's best temporary accommodation solutions.

Proving that 'Tough doesn't mean heavy', Titan modules excel in strength to weight ratios thanks to a revolutionary development in steel design and construction pioneered by the company. Not only that, but is innovative with the use of materials, our design, engineering and outfitting combined in a superior product that competes favourably on cost too.

Titan Offshore Modules BV (Titan) is a privately owned company headquartered in Amsterdam and established in 2012 The Netherlands, to serve and service the accommodation needs of the Global and North Sea Oil & Gas Industry.

The company's Management has gained substantial experience over the years related to Engineering, Project Development, Project Management and HSE providing the foundation of the company. The products are fully certified according to Lloyd's Register Certification Scheme, but any other recognized international Class standard is available. (ABS, USCG, DNV, GL etc.)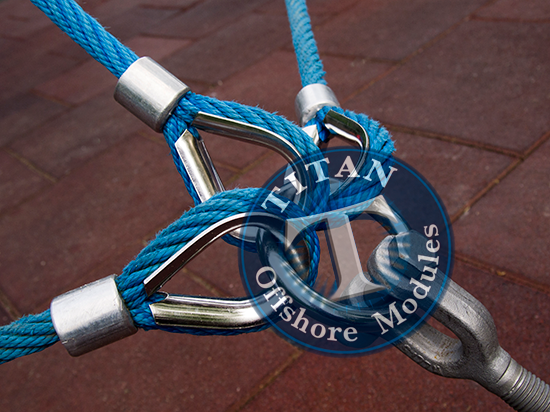 Titan is committed to continuous, tangible improvement across every aspect of business, adhering to strict standards of quality and reliability. HSEQ is fundamental to our business, and with professional technicians and effective management, we are able to deliver uncompromising standards of performance.