TITAN'S NEW COMPACT SOLAR-POWERED ACCOMMODATION MODULE
As part of its 'Shaping the Future' initiative, Titan Offshore has developed a state-of-the-art 10 ft accommodation module powered by solar energy.
This lightweight 2-man sleeper, designed and built according to Lloyds Register Container Accreditation scheme, EN120791, DNV2.7-1 A60,
has an ultra-small footprint, making it ideal for use on offshore wind turbines and unmanned offshore platforms.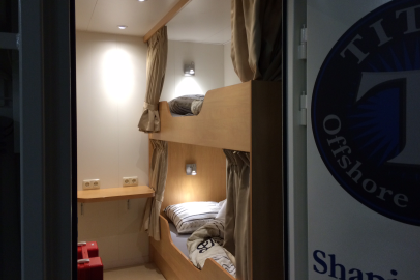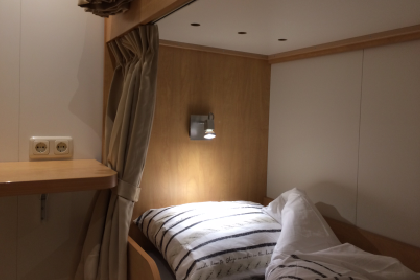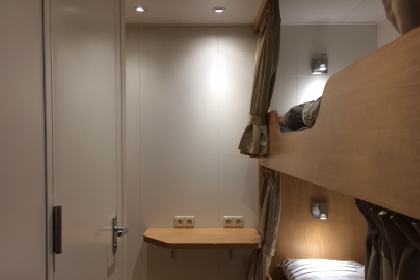 Equipped with Titan's proprietary solar energy system, the compact modules have the potential to operate continuously off-grid. An integrated Programmable Logic Controller (PLC) regulates both power consumption and the module's interior conditions, monitoring and controlling the ambient temperature and atmospheric moisture inside the container.


Titan Offshore has spent months developing the accommodation module to minimize its weight and dimensional footprint, whilst ensuring it meets the highest standards of safety, reliability and comfort. The new 10 ft unit is set to make a significant contribution to reducing the O&M costs of unmanned offshore structures around the world. With its independent power generation and control system, the units could well be in demand elsewhere, especially more remote and challenging regions of the world, where space, access and power are otherwise problematic.