News
News is English-only, please use Google Translate to read, we apologize for the inconvenience

TITAN'S NEW COMPACT SOLAR-POWERED ACCOMMODATION MODULE
As part of its 'Shaping the Future' initiative, Titan Offshore has developed a state-of-the-art 10 ft accommodation module powered by solar energy.
This lightweight 2-man sleeper, designed and built according to Lloyds Register Container Accreditation scheme, EN120791, DNV2.7-1 A60,
has an ultra-small footprint, making it ideal for use on offshore wind turbines and unmanned offshore platforms.




Equipped with Titan's proprietary solar energy system, the compact modules have the potential to operate continuously off-grid. An integrated Programmable Logic Controller (PLC) regulates both power consumption and the module's interior conditions, monitoring and controlling the ambient temperature and atmospheric moisture inside the container.

Titan Offshore has spent months developing the accommodation module to minimize its weight and dimensional footprint, whilst ensuring it meets the highest standards of safety, reliability and comfort. The new 10 ft unit is set to make a significant contribution to reducing the O&M costs of unmanned offshore structures around the world. With its independent power generation and control system, the units could well be in demand elsewhere, especially more remote and challenging regions of the world, where space, access and power are otherwise problematic.

For more imagery and info check the Offshore Wind Modules page.





TITAN ACCOMMODATION OFFICIAL PRESS RELEASE OF FEBRUARY 2016
I want the name "Titan Offshore Modules" to be synonymous in your mind with quality.


More than synonymous, I want them to be one and the same. 

In fact, when you think "quality," "reliability," "versatility," or "lightweight," 

I want you to think "Titan Offshore Modules"!

Titan Offshore Modules' approval with Lloyds Register.
Lloyds Register has approved Titan Offshore Modules' as the first European offshore accommodation supplier, for their latest range of four temporary sleeper modules. Titan are producers of low-weight steel accommodation and operation modules for the marine and offshore energy industries. Their bespoke two, three and four berth sleeper modules are already approved by the Brazilian Ministry of Labor and the Brazilian NR 10. They adhere to the present and future requirements of IMO/SOLAS, including North and South America.
Their 15FT accommodation module is a particularly versatile design with a very low weight footprint, coming in at less than 4,000Kg. This module has been specifically designed as temporary accommodation for normally unmanned installations (NUIs). They can also be used at minimum facility platforms (MFPs) or as refugee shelters in the offshore wind industry.
Titan's new, updated website has comprehensive information about their full range of modules, with downloadable specification sheets. Please visit our Products page.




TITAN OFFSHORE LAUNCHES NEW WEBSITE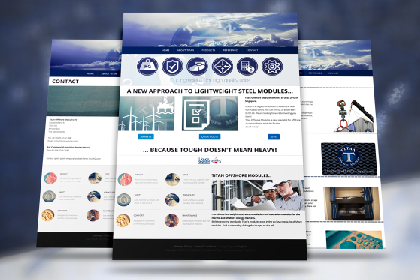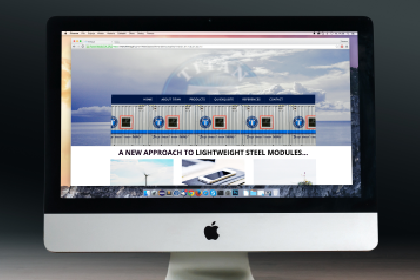 Amsterdam: We are pleased to announce the launch of our brand new website! After months of hard work, we are delighted to officially launch our new website. Our goal with this new website is to provide our visitors an easier way to learn about Titan Offshore Modules, services and Modular Temporary Offshore Accommodation solutions.

The new website is interactive and gives better access to conduct searches. Our prospective clients will find
useful information about our services and possibilities on the homepage. Amongst the new features the site contains integrated social media buttons for Facebook, Twitter and LinkedIn to foster improved communication with our clients, we will be updating our content on a regular basis with helpful information, articles, newsletters, and company announcements.


We hope you find the new website fresh and modern; we worked hard to make sure it contains valuable information to assist you with your immediate and or upcoming Offshore Accommodation needs.

We hope you enjoy visiting our website and for any questions, suggestions, feedback or comments, please E-mail us.


Thank You!

About Titan Offshore Modules Titan Offshore Modules offers one of the most globally diverse fleets of accommodation, workspace and offshore service modules of any supplier in the industry. Our offshore accommodation modules offers a variety of distinct designs as required by the respective markets we serve. The modules are Lloyds Register A60 classed as a total module suitable for Safe Area to Hazardous Zone I & II, DNV 2.7-2 Certified, overpressurized cabin, Lightweight Steel Design, Stackable and linkable modules ranging from 15FT to 40 FT servable in the Oil and Gas, Wind and Maritime Industry.

TITAN OFFSHORE MODULES RECEIVES LLOYDS REGISTER APPROVALS RELATED TO 3 NEW TYPES OF LIGHTWEIGHT TEMPORARY OFFSHORE ACCOMMODATION MODULES TO OPERATE ON A SMALL FOOTPRINT.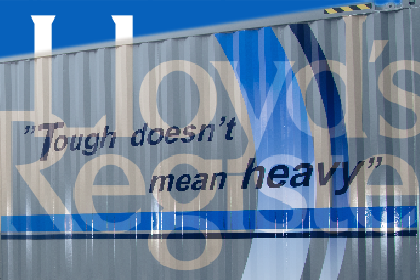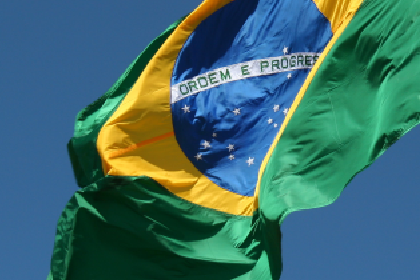 Amsterdam: Titan Offshore is happy to announce that it successfully received final approvals of Lloyds Register related to 3 new Engineered Temporary Accommodation Modules (TAM's) 2, 3 & 4 men sleepers, for Offshore usage Engineered meeting standards according, IMO-/SOLAS EN120791, DNV 2-7.1, DNV 2-7.2, A60, NR10, NR30, Safe Zone (Zone II optional).
The modules are bespoke and fully meeting the present and future requirements of Northern and Southern Americas, the modules are linkable and stackable available for sale and lease.


Titan Offshore Modules recently was awarded a significant contract by OOS International BV.
Titan Offshore will be responsible for the commissioning and delivery of the complete accommodation facilities onboard two(2) New Build Semi-Submersible Offshore Platforms. The contract includes Commissioning of fire & gas systems, sleepers, a super galley, a super diner, offices, cinemas, hospitals, dry and cold storages, recreational rooms, etc. capacity of both accommodations is around 1.100 beds. 

The project also includes supervision during modifications and final delivery of the total accommodation. 

"We are excited to have this opportunity to work closely with OOS International and supply our knowledge and Engineering capabilities in China," said Folkert Dijksma, Project Manager of Titan Offshore Modules. "This project provides us the opportunity to create features unique to this package that had never been fabricated previously," Dijksma added. "This showcases our ability to accommodate a client's needs on any given project all around the world." 

We are looking forward to strengthen our relationship with OOS International in the near future.


Titan Offshore Modules exhibits at OSEA 2012 in Singapore.
One of the largest exhibitions in Asia in the new Marina Bay Sands. You can find us at booth BW4-01/01-04. We are looking forward to meeting you there!
Titan Offshore Modules, a new specialist for offshore accommodation modules for the Offshore Energy Industry around the world, has announced the official start of the company.
The new company has developed a 33FT carbon steel offshore accommodation according to EN120791, DNV2.7-1, A-60, Zone II. The module reveals an astonishing overall weight reduction of 40% to 50% compared to today's steel modules currently available on the market.
Titan Offshore Modules starts to take position to serve all future clients around the world with a quality product contributing to overall weight reduction from the base in The Netherlands.
The company is very aware of the importance of quality and development and the in-house quality control helps towards addressing the potential requirement and shortages in the industry." The official launch of the company was done at the Offshore Energy Conference 2012 RAI Netherlands. The revealed fully certified 33 FT module has a weight of 9.2 tons, including high end furniture and completely equipped according to Zone II Safety Requirements. The modules are versatile, linkable and stackable till 5 stories on a fixed platform and 4 stories on a vessel, the presented 33 foot module can accommodate four people. Titan Offshore Modules offers a range from 15 foot, 20 foot and 40 foot modules, all can be set for different configurations as of sleepers, offices or recreation rooms and are for sale as well as for hire. The modules are standard over pressurized, and the displayed interior is very luxurious. According "Titans" idea of importance that offshore personnel should feel at home while being offshore.
All products are built in-house to the latest specifications and, with this control over the production process, Titan Offshore Modules can guarantee the quality of the product and delivery schedules. In addition, having the capacity to pre-assemble and pre-commission offshore accommodation modules the company strives to provide a cost-effective approach and guarantees high-quality end results

About Titan Offshore Modules
Titan Offshore Modules offers one of the most globally diverse fleets of accommodation, workspace and offshore service modules of any supplier in the industry. Our offshore accommodation modules offers four distinct designs as required by the respective markets we serve: Lloyds Register, Safe Area to Hazardous Zone I & II, DNV 2.7-2 Certified, Lightweight Steel Design, Stackable and linkable modules ranging from 15FT to 40 FT.