Titan Offshore Modules developed a revolutionary steel design that delivers substantial reductions in unit weight without any compromise to structural strength. Built around a specially-designed integral structure, the modules weigh much less than today's conventional modules. Modules can be configured from Safe Zone to Zone 1. 

Customers can then opt for our standard fitments or request bespoke interiors, extended utilities and branded livery to suit their specific requirements. 

With normal lead times of just 4 to 6 weeks, units can be ordered, built and delivered within tight project schedules, making it feasible to supply or expand temporary accommodation stock at short notice. Now, there's no need to make concessions because of unit weight or accommodation availability! 

Titan's in-house expertise in transportation, installation, refurbishment and decommissioning enables us to provide end-to-end support - not just product provision. We have the fabrication facilities, infrastructure and network to ensure your module is where you need it, when you need it, how you need it!
Key Criteria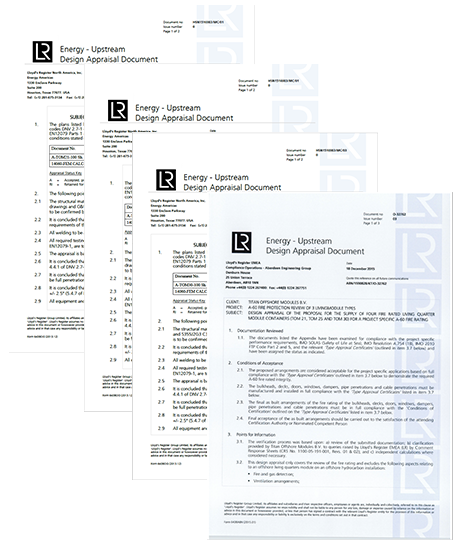 Download leaflets by clicking the links below:

» Titan Leaflet 10
» Titan Leaflet 15
» Titan Leaflet 20
» Titan Leaflet 21
» Titan Leaflet 25
» Titan Leaflet 30
» Titan Leaflet 33
» Titan Leaflet 40

» Lloyd's DAD's upon request.


Would you like more information?


Feel free to contact us by email: info@titanmodules.com
Or give us a quick call: Tel: +31 20 82 02 338