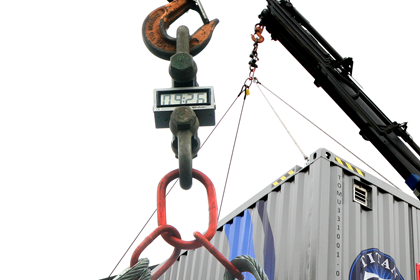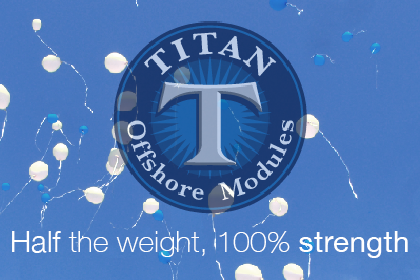 مع أ ّن وحدات تيتان صنعت من فولاذ صارم ودائم جداً وزنها الشاملة منخفضة بشدة. وهذا بسبب التطبيق الريادي لم
واد الفولاذية في تصميم جديد وثوري الذي يتأثر بتخفيض وزن الوحدة إلى نصف وزن الوحدات الفولاذية العادية.

رغم وزنها المنخفضة وحدات تيتان تحتفظ على نفس القوة والصمود والتعمير بإرتداء الثابت مثل وحدات أخرى عادية
– أكثر في الواقع في أحوال كثيرة. هذه الوحدات أ ّول الوحدات في نوعها في العالم, ولكن لا شك لما تُدرك فوائد
إستعمالها ستكون القاعدة.


السلامة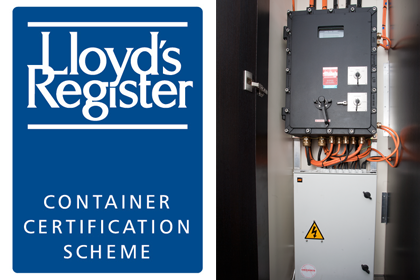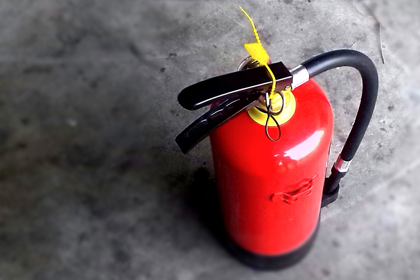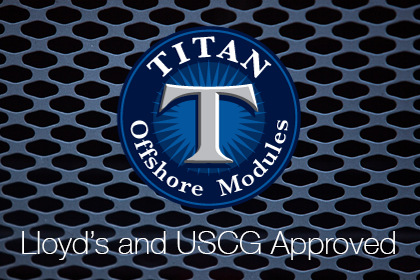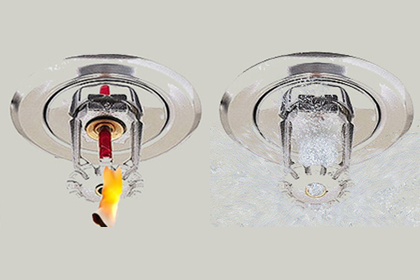 وحدات تيتان البحرية عندها تكوينات السلامة وفقا لمعاييرالتالية:
Lloyd's and USCG موافق عليه ☉
A60-خطير 0 منطقة امنة إلى منطقة ☉
DNV 2.7-1 / EN12079-1 ☉
IMO/SOLAS ☉
0.3 bar / 300Mتصنيف الإنفجار بار ☉
Fail-safe plc نظام اكتشاف النار والغازمنضبط ☉
نظام الطفاية ☉
2 نوافذ الطوارئ للهروب, واحدة في كل حجرة واحدة ☉

الراحة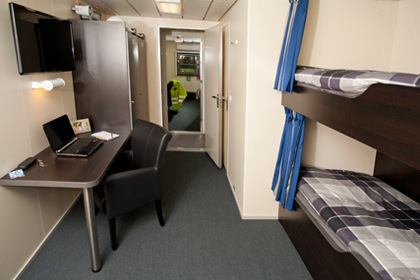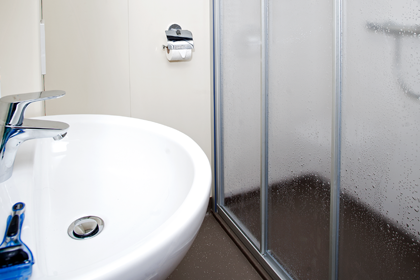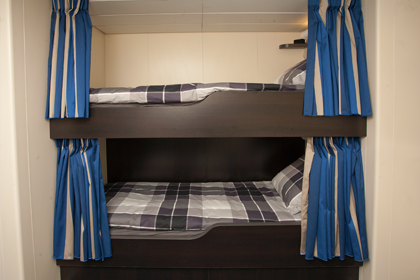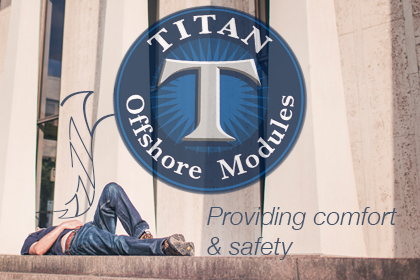 وحدات تيتان صممت لتوفير العمال بمكان مريح للاسترخاء والنوم في مقت غير التشغيلي. وحداتنا لشخصين وأربعة اش
خاص مركبة بالداخليات الأخيرة, صممت و صنعت داخل تيتان لتوفير الجودة والراحة والإدارة عالية المستوى.

توجد وحداتنا غالياً في البيئات قاسية وعنيدة, فلذلك تكون فرار مرحب به من مناطق التشغيلية و الطقس العاصف. نؤ
من قطعاً أ ّن عمالاً مستريحين يكونكن أكثر أمانا و أكثر إنتاجياً وأسعد, لأ ّن التخفيف في عافيتهم فقط تدب
ير كاذب. لا نقدم رفاهية خمسة نجوم بل الراحة والسلامة خمسة نجوم.

الكلفة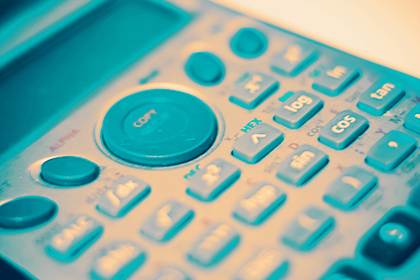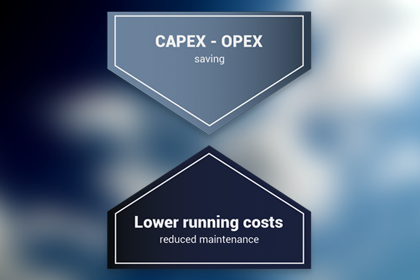 وحدات تيتان البحرية تمثل إقتصاد التكلفة مهمة, ليس فقط في القيم CAPEX كذلك في القيم .OPEX وحدات منخ
فض الوزن وبتكلفة التشغيل أقل والصيانة المخفضة تساهم في فعالية التكاليف, التي تأدي مقترحات جذابة ع
لى المدى الطويل.

تيتان أّول شركة في العالم التي بنت تجهيز الوحدة فولاذي التي نقصت الوزن الشاملي بدون أن تخسر في التس
عير التنافسي. ألفوائد لا تنكر.

البراعة
وحدات تيتان موجودة في كل نوع من التكوين, لعقد الإيجار أوللبيع, تقدماً الأمان وإقامة المعيشة المريحة لأر
بعة او ثمانية ع ّمال على متن أ ّي طقم أو سفيمة أورصيف. لا حاجة لصفات صناعية خاصة.

وحدات تيتان المركبة يمكنها الربط و الكومة (إلى 5 في مكان ثابت و 4 على سفينة) وتقدم مساحة موصى عليها لتناسب ال
مكان المحدد و المتطلبات المحددة. وحدات تسخن بسهولة بإستخدام موصلات ISO ونقطة وصل سريع لوضع الطاقة والتوفير
الخدمة بإستخدام قواعد ."Plug and Play"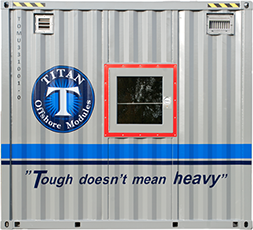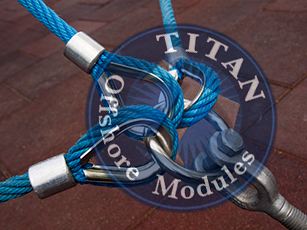 الصيانة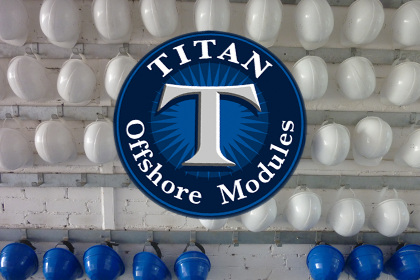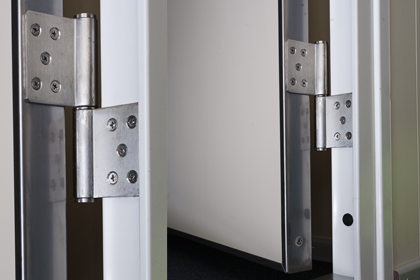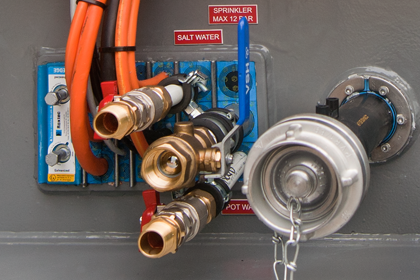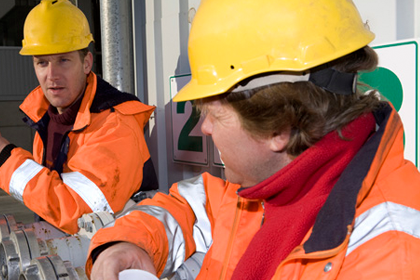 السطح الخارجي لوحدات تيتان يحتاج الصيانة أقل من وحدات عادية بسبب النقص في إشارة الصدأ على الفولاذ المس
تعمل. ومع ذلك, من السهل وصريح أن تبديل أ ّي جزء عاطل وإصلاح يمكن أن ينفذ في أ ّي ورشة بتجهيز عادي.